Digital Marketing
We offer professional online marketing services through various channels and platforms. No matter what industry you're in, we provide digital marketing services in search engine optimization, paid ads, social media marketing, email marketing, and the list goes on!
SEO
SEO plays an essential role in digital marketing. We provide high-quality full-service digital advertising solutions & web designing services at an affordable rate to our valued clients. We stay at the forefront of the latest technological advancement offering bespoke SEO services as we follow the latest algorithms and guidelines from major search engines like Google.
Paid Ads
We professionally manage Paid Advertising after educating our clients on the same. Our team uses the latest strategies to make every click count in your unique budget! We also prepare monthly and quarterly reports and present the data and its meaning to the clients to give a clear picture of the end result.
Social Media Marketing
Our social media professionals will help you advance your business by generating active leads and sales through engaging posts and shareable material, as well as connecting your social media with other online marketing channels, ensuring that you stand out from the crowd.
Email Marketing
Email marketing is a great way to communicate with customers. It is an efficient method of reviewing your marketing tools so that you know where you are succeeding and where you need to improve. Brainwaves is an email marketing business in Ahmedabad that offers this service at a low cost.
How might DIGI-MAA assist firms with their email marketing efforts?
Email marketing campaign management
Email Template Design
Monitoring and Reporting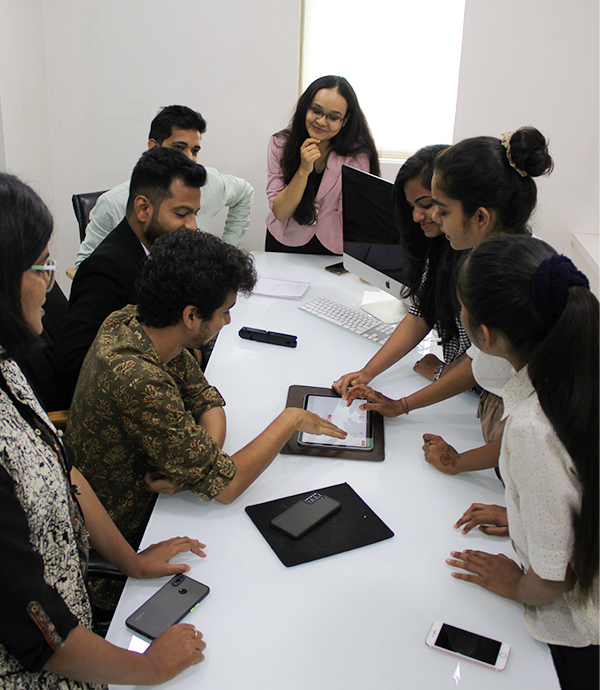 we are excited to know you!
Connect with us
Let us educate you about our way of working better. Submit your details and you'll soon hear from us!